Guestroom "Hesselbach"
Located on the 2nd floor, our guest room 'Hesselbach' offers a comfortable space for single or double occupancy (non-smoking). Furnished with a generous bed (1.80 m wide), bedside table, armchair, writing desk, and wardrobe, this room provides all the essentials for a pleasant stay. Enjoy entertainment on a TV with SAT reception.
Stay connected with high-speed internet through both WLAN (WiFi) and LAN connections, ensuring you're always online as needed. The window provides a picturesque view of the garden and fields, extending towards the southeast. The room comes complete with its own bathroom featuring a shower, WC, basin, and shelves for your convenience.
To inquire about availability for this room, please click on the Booking option. We look forward to welcoming you!"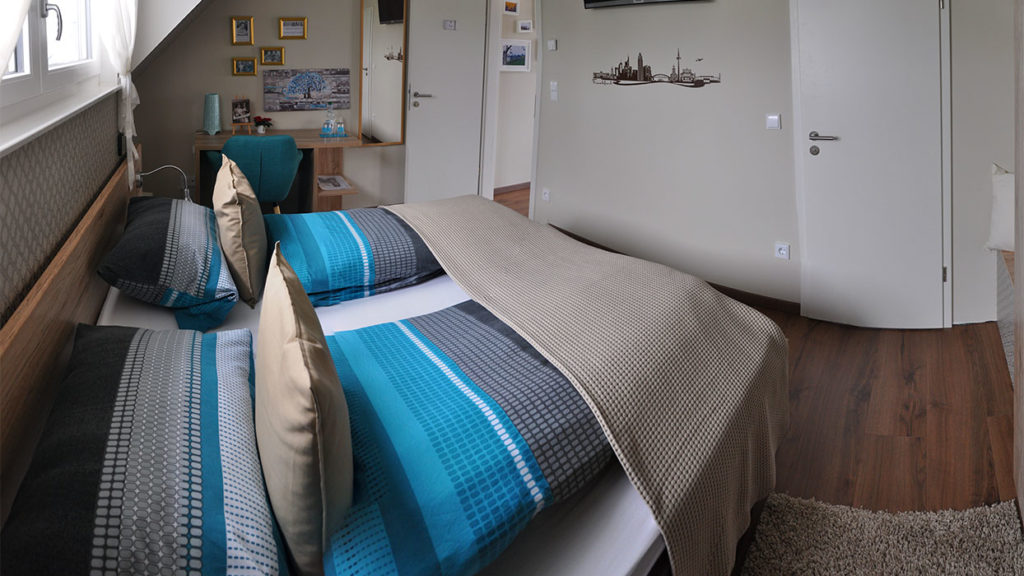 Story behind the name "Hesselbach"

The Family Hesselbach was a Hessian television family from the beginning of the Federal Republic of Germany, produced by the Hessischer Rundfunk in Frankfurt. The most successful episodes of this television series had enormous audience ratings of up to 93%. They were regarded as real blockbuster. One famous actress in this series was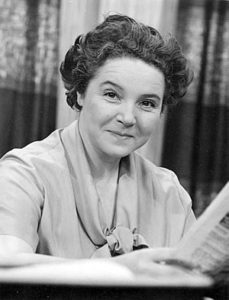 Liesel Christ (*16 April 1919 in Frankfurt am Main; †15.08.1996) was a Frankfurt-based folk actress (The Family Hesselbach) as well as founder and director of Volkstheater Frankfurt.